Herbs, Homeopathics And Anti-Aging Beauty

MY SEASONS OF BEAUTY LINE is dedicated to providing quality skincare products that are 100% toxic-free, all-natural, and they do not contain hazardous chemicals and impurities. Enjoy as a Complete Skin Care set or as individual specialty application. Quality Skincare is Always in Style - Get Yours Today Use Discount code seasonsforless and receive 50% off discount today.
Did you know your skin is the largest organ in your body and absorbs virtually everything it comes into contact with?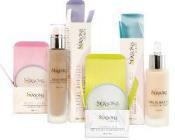 ProNatura USA Products Designed By Brazos Minshew

Wellevate (Open An Account Available With This Link Only)

Nutri-Dyn (Can Be Ordered At Wellevate)

Standard Process (Approved Account Only Some Products Can Be Ordered At Wellevate)

NuMedica (Approved Account Only)

Patients Only: Email Request For Account Approval to Brazosg@therapya.net